Looking back on all that has transpired over the twelve months, I can honestly say it has been one adventure after another. Just like the picture on the left side, life takes you on some unexpected paths by the end of the year. Here is a recap of what all transpired over a year and yet, I still have a feeling it is just the beginning of another big adventure coming in 2019.

Graduation From University
Took three long years to complete, yet I persevere through it all and got it! Going back to school later in life is not easy, nor is it for those who want the easy route to a better life. There were a few obstacles in getting to the end, and yet when I look back on all that has happened, the obstacles made me a whole lot stronger for the next obstacle ahead (workforce). I am relieved to have a bachelor's degree, and for the past few months, I have been putting it to great use.
Hiked Across Western Washington
New Job
After three years of further schooling and countless hours of searching, interviewing, trying to keep the faith, I finally got a job in October! Lately, it has come to my attention how competitive the job market is nowadays (in the Seattle biotech industry). There is so many applicants and not enough positions open, and recruiters are all trying to get as many people possible through LinkedIn to fill those positions. But after almost two months of searching, I now have a job, one that is a contract position, but nothing less a position with a great company. Will have to see in the coming months when this position will be permanent.

Friends and Family Moving
At the beginning of the year, my grandma decided it was time to move to Idaho to be closer to the family. All of my childhood summers were spent at her house in the southern part of Oregon. After a few years of close calls with wildfires burning in the area, getting older, and having a house located quite some distance from the majority of the family, she moved. Sometime next year I will be going to see her new home in Idaho and possibly seeing Yellowstone National Park. Also before the year was out, my childhood best friend move clear across the state of Washington to Spokane with her boyfriend for a new beginning. It has been a little bit sad since she no longer is just 10-15 minutes down the road anymore, but I am happy she finally found a place she is happy to live. Two weeks later after my friend moved, her mother got a new position in eastern Washington and moved as well. It seemed all of a sudden a huge migration with people in my life started. Slowly watching people moving on in life has been concentrated in the last three years of my life, yet there are always people moving into my life as well.

Celebrated 6 Years With WordPress!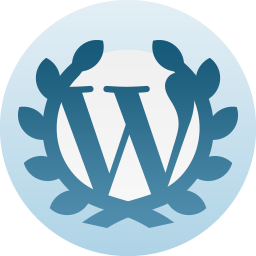 Happy Anniversary with WordPress.com!
You registered on WordPress.com 6 years ago.
Thanks for flying with us. Keep up the good blogging!
Has it been that long? I read my first blog post, and I have grown since! After a long eight months of not blogging, it shows how much this corner of the interest has changed. Thank you to all of my readers for six years!

I Have Been To:
3 National Forests
2 National Parks
1 National Monument
5 State Parks
6 Campgrounds
2 Museums
8 Farms
1 Lighthouse
2 Military Forts
I Have:
Rode the Washington State Ferry 17 times
Watched 6 full Sunsets
Watched 3 full Sunrises
Watched 3 sunsets on top of a mountain
Watched 3 Sunrises on top of a mountain
Watched 4 times Military jets fly over
Hiked 12 trails
Dipped my feet into 3 alpine lakes
Hiked 3 times in the dark
Peed in the woods 3 times
Smelled of Campfire 9 times
Up close to 3 volcanoes
Total of 30 bug bites
Sighted 2 bears
Seen 2 dozen deer
Seen 5 marmots
Seen 1 orca pod (J or L)
Done 2 field journals
Ate a total of 10 pieces if pizza after hiking 12 trails
Ate 5 smores
Ate 2 whole hiker dehydrated meals
Ate 3 really good hamburgers after a day of hiking
Ate 2 whole Costco size boxes of granola bars by the end of summer
Ate shellfish 3 times
Ate 4 different berries on hikes
Ate 6 meals cooked over a campfire
Ate 10 ice cream cones
Ate 3.5 whole watermelons by summer end
Slept in a sleeping bag for a total of 41 days
Slept in a tent 10 times
Slept under the stars one time
Been to Walmart 6 times
Seen a ghost 2 times
1 time climbing inside a cave
2 driving tickets
The Year's Soundtrack:
Mausoleum- Seryn
Things We Lost In The Fire- Bastille
All Time Low- Jon Bellion
The Village– Wrable
I Will Wait- Mumford & Sons
Oh Brother- Saint Raymond
Yellow Lines– Brendan James
Oceans (Where Feet May Fail) –Hillsong United
Wagon Wheel- Darius Rucker
Fuego- Eleni Foureira
Eternity- Yianna Terzi
Whatever It Takes- Imagine Dragons
Natural- Imagine Dragons
Believer- Imagine Dragons
White Flag- Bishop Briggs
Walk On Water- Thirty Seconds To Mars
Into The Wild-Wrabel
Cheers to a new year! 2019 is going to another fantastic year.