Whew this has been one long stretch to write this series on this blog. In the last installment of this series I will be going though the last three innings to the final destination, the clubhouse. The place where baseball legends never die.
7th Inning: Saints and Sinners:
When I think of saints and sinners in baseball, the movie Sandlot comes to mind. There are references to Babe Ruth littered throughout the whole movie, and yet one scene that comes perfectly clear of saints is the chewing tobacco scene before the fair ride. "Chaw-saving for a good time." Well you know exactly what happens after they chew it.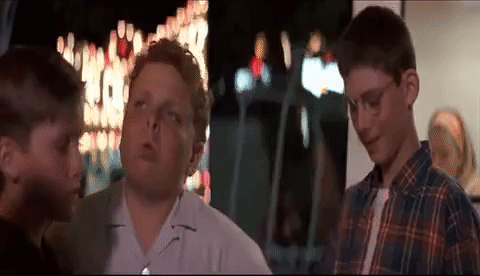 So how does it play into saints and sinners? Think about how the group of boys look up to the ballplayers of the day (1950s) and doing the same things as they do. Perspective is often central to how a fan feels about a ball player. The very definition of sainthood serves to make human beings whom we other humans can relate. Its an induction into a honor society of those who are the best of what we can be. Baseball celebrates its heroes, the legends, and immortalize them into what is called the Hall of Fame. Same goes for religion where Christians have a number of ordinary humans who managed to before immortalized as saints (Mother Theresa).
Yet what fans think players are saints, could be in fact a sinner. Yes I went there! If ballplayers are judge on their performance on the field, they would look like saints of the sport. But when you think of it, they are simply sinners or worst, nasty people at times. Now not all are nasty, but when you hold someone up to the highest, the not so great things are swept aside. See reputations do in fact follow on and off the field as most major athletes can attests to. Baseball shines a spotlight on each player on the field and in some capacity the player is fighting their own demons or moral dilemmas. Professional baseball is played by humans, surprising-if hardly- the sport reveals the human propensity to cut moral corners. Even as far as cheat. Baseball like in religion, judging others is a flawed endeavor whether in professions or in athletics because it is done by fallible humans. Still baseball celebrates both flawed heroes and it's saints in equal measure.
7th Inning Stretch
Anyone who has been to an intense ballgame or religious service is well aware of the intermission. At the church I attend there is an intermission between praise worship singing and the preaching in the form of going around shaking hands in fellowship. The same can be said of baseball, where as a community of fans and players go through the age old tradition of a rousing version of "Take Me Out To The Ballgame." No announcement, no request, just rise from the seat as a congregation and break from the intensity of action on the field. Just as different faith denominations, baseball does not have an uniform version of the seventh inning stretch. Each team, each stadium has traditions in which the all moving parts come together in unity. Really the seventh inning stretch is moment of prayer, a reflection, a pause of self awareness, and setting stage for the next moments of the last two innings. A moment of stillness before the storm.
With the stretch completed…. the ball, sacred symbol and reality, remains in play for all, and the game of life.. I mean baseball game continues.
8th Inning: Community:
The community of baseball has a power to bring people together in expanding levels of relationship: parents and child, neighbor and friend, community and city, state and the nation. Think of those summer days watching a game, all assembled as one in a park sharing in the awesomeness of the moment together with like minded people. Community made up of many different groups of people in one common shared belief. Collection of rituals, tall tales, homespun charm, carefully passed down from one person to the next. Same goes for religious faith where the belief is not confined to sect, class or race. A common faith of mankind. The community of rooting for one's own team is accessible to anyone who simply revels in the beauty and gifts of the game. As of date the game reaches not only the American people, but around the world. Japan's love affair with Ichiro Suzuki of the Seattle Mariners and New York Yankees runs deep. The community of baseball fans in Japan would lead the Mariners to play their first game of 2019 season in Tokyo against the Oakland A's.
The best thing about baseball is the last attraction flows from the game's ability to bring people together to create community to foster bonds of lasting power based on shared memories and experiences. Not only from a fan base, but also from a players base as well. Think about all the players in little league, middle school, high school, and college who build a community or are a part of a everlasting community for the rest of their life. Religious communities are more than the congregations that gather for services, but a community that shares a same belief and lasting bond. Baseball communities large or small is where the spirit lives beyond what appears to eyes and mind.
9th Inning: Nostalgia:
Baseball, almost alone among our sports, traffics unashamedly and gloriously in nostalgia, for only baseball understands time and treats it with respect.

Stanley Cohen
This inning is really about the myth of the eternal return. The throwback journey from baseball's present to its past and back again. Nostalgia is one of baseball's defining attributes according to John Sexton. The game's past shadows its present, and there is conjured for instruction, to prod memories, and revive dormant emotions. On the road to God, Christians pay tribute to the past while in the present. The same rituals done over millennium still being done today, each paying respect to those who have come before in form of memorials. In baseball there is one important respect to the originals, the numbers stitched to the present player's back. Today numbers memorialized a great player, each one retired for all time on a that team or in the case of Jackie Robinson, on all teams. These numbers are plaques marking a person's life in baseball, as plaques are laid where a love one has been called home to the Lord. The practice of retired numbers started when Gehrig courageous revelation he was suffering from the disease (Gehrig Disease) that killed him and Babe Ruth's in 1948 when dying of cancer. Old uniforms and numbers in baseball, as is in religion, are venerated and treated with respect.
How can this be similar to religion you ask? Mircea Eliade wrote "nostalgia for origins is equivalent to a religious nostalgia." We as humans desire to recover the active presence of the gods; we desire to live in a world as it came from the Creator's hands. The pure, fresh, and strong aspects of the world. See the journey home (as it is in baseball's ultimate goal) is what Eliade called the myth of eternal return; going beyond marking an event to reliving it. A ceremony (liturgy), a memory celebrated, and religious man attempts to approach the gods to participate in being. The past and present are more clearly linked, one enhancing, informing the other. The dialog between the past and present causes us to touch a spot deep within ourselves-to thank God for what has been.
Clubhouse
Baseball is defined by wonder and amazement; it is defined by elements of faith, doubt, conversion, accursedness, blessings-all associated with religious experience-the spirituality of the game. Baseball is as in religion is a deep faith that cannot exist inless there is doubt, its handmaiden as John Sexton points out, confronting doubt is a central challenge on both religion and life from the earliest Christian theologians to the Seattle Mariners journey to a Wold Series game.
1st base is temptation, 2nd base is sin, 3rd base is tribulation. Jesus is standing at the home plate, he's waiting for you there. Pitcher is Satan, Solomon is the umpire and the lead off man is Daniel, who gets the first hit. The game's home run is hit by Job, wielding the 'strong bat' of prayer. The chorus ends with a rousing "Life is a ball game," but you've got to play it fair.

Sister Wynona Carr "Life Is A Baseball Game"
Baseball through in through is a game of life and one of the many roads to God. Each inning in a person's life is played out in one game, whether loose or win, you have to play if fair.
After all…"you are killing me smalls!" 😉
For the whole series:
Parts: 1, 2,3
Baseball As A Road To God: Seeing Beyond the Game, by John Sexton