Last year I wrote a post about not being a trail jerk. The post received many positive review from others who had experienced not so nice behavior from other trail users. As I write this post, some local trails and parks have opened for day used here in Washington. But still, before the mandatory stay at home order went into effect, there were people still being jerks on the trail. Leave not trace behind is still king in the hiking world, leave space between each other is just as important.
Here are some important rules to follow on your next hike through nature:
Practice Safe Distancing:
When hiking or enjoying nature, staying six feet from others is vital to everyone's and wildlife's health. If someone in front of you is going slower than you, and it is hard to maintain six feet from them, a polite, "On your right!" works well. And If you have to pass someone on trail, do so with as much space as possible. If you have to pass someone on trail, do so with as much space as possible. If you're coming toward each other, make eye contact. Trail etiquette states the person going uphill has right of way, but not everyone knows this. If there's confusion, communicate with each other.
Staying Close To Home:
There are many trails ready to explored within your neighborhood. Staying close to home not only helps in keeping you safe and others, it lessons the damage of over crowding does to trails. The rule is, can you make it to the trail head and back on one tank of gas? If not, it's too far. When this pandemic is over, the trails further away will be there welcoming you to explore them. Just not right now.
Don't Crowd The Trail:
We all have arrived at a trail, only to find the parking lot full and the side of the road with a conga line of cars parked in both directions. In this time of hiking please just go somewhere else. If you arrive at a trailhead with more than half full in the parking lot, it is going to be to crowded to be safe. This is true no matter if there is a virus or not. The safe bet is to just head home if all places are crowded.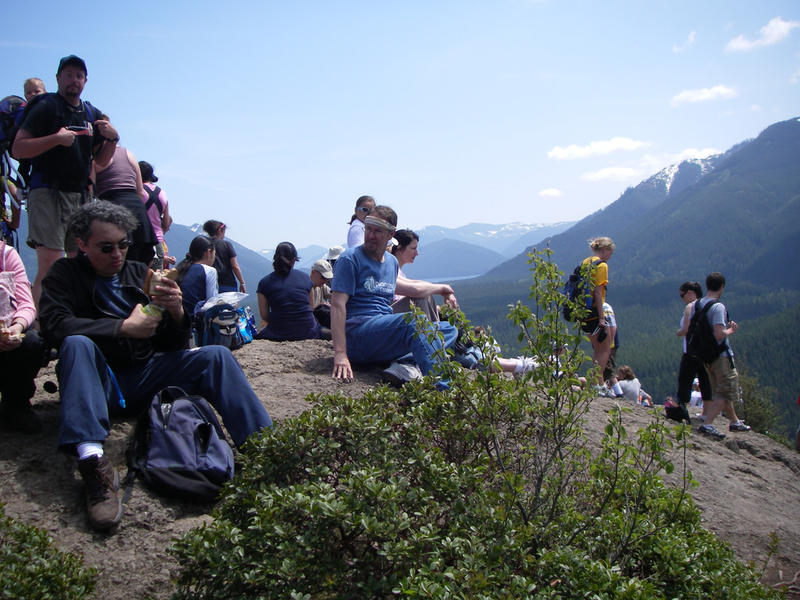 Respect Trail Closures and Stay on Trails:
Respecting trail closed is a surefire way of keeping healthy. This is not only for times of pandemics, and crisis. Every year people get into trouble or hurt when they hike on a trail closed. Some trails are closed not because of the pandemic, but for unsafe conditions such as weather, snow, or trail washout.
Staying on the trail while hiking, this should be common sense. Leave no trace is not a rule, but a necessity.
Pack It In, Pack it out:

As always, take any garbage with you, including disposable gloves, masks and poop bags. Trail staff won't be collecting trash at trailheads, so bring everything back with you.
Do not relieve yourself outdoors unless 200ft from the trail and away from water sources. Those who happen upon someone relieving themselves, just keep moving on!
Plan Ahead and Play It Safe:
Plan ahead by packing whatever food, water and the essentials before going. Since bathrooms at trails could be closed, make sure you go before leaving home and bring a roll of toilet paper with you in case you end up needing to go. During the time of hiking in the pandemic, it is not encouraging for hikers to spend money in the towns they recreate near. Those towns may not have the healthcare resources to handle mass amounts of sick people in their community.
Make sure to have a plan b and plan c when heading out on a hike. If all of your options are too crowded, the responsible choice is to head home.
Play it safe when it comes to hiking trails that are within your skillset. No one wants to take risks right now. As I have mentioned earlier, these risks can lead to injury or needing to be rescued. This adds to are already strained healthcare system and put emergency works at risk.
Hike quietly
Speak in low voices whenever possible. Hiking on the trail for some is to be in a quiet place where they can listen to nature's soundtrack instead of the latest rap song! Playing music as you hike through a speaker disturbs not only nature, but disturbs other people who come for peace and quiet. Please, just please, use headphones if you like a hiking soundtrack other then nature's.
When heading out on a hike take the ten essential along with hand sanitizer, and mask. Remember we all will get through this together
The post Don't Be A Trail Jerk During The Corona Virus appeared first on A Biotechie's life